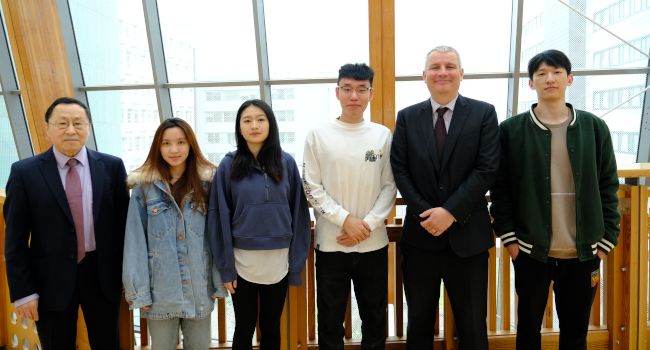 'Crazy brick mover' from Glasgow Caledonian University have fought off tough competition to become the MERIT University Tournament 2023 Champions.
The inaugural Tournament saw 14 teams from 8 Universities across 5 countries initially compete over 6 rounds to qualify for the Final.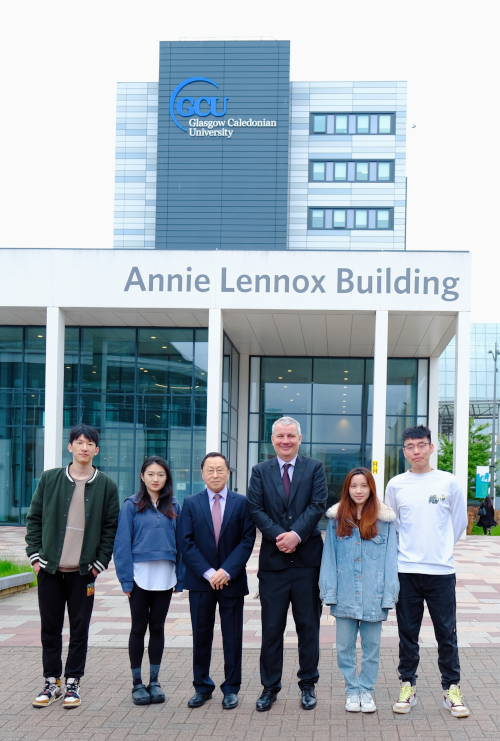 The four finalist teams: 'UMN Gopher 1' (University of Minnesota), 'BlueSkies' (National University of Singapore), 'Legends Never Die' (The University of Manchester) and 'Crazy brick mover' (Glasgow Caledonian University), then competed over a further 6 rounds to find the 2023 Champion.
With a close match in the initial Periods of the Final, Crazy brick mover's decsisons proved to be the winning strategy as they slowly increased their lead over the remaining rounds of the game.
Xiaoyuan Xu, Yuxiao Lin, Yuan Ou and Zixiang Xu, the team members of the winning team 'Crazy Brick mover', share a cash prize of £2000
Congratulations to all the Finalists, and all those that took part in the MERIT University Tournament 2023.