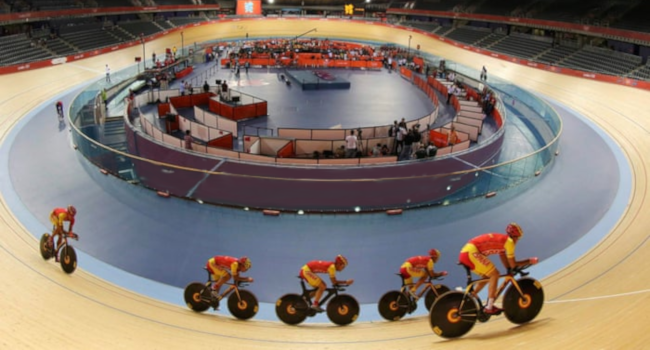 Anyone who has watched track-cycling at the Olympics will be familiar with the tactics of the team-pursuit competitors. Each rider a turn at the front whilst the others slip-stream for a lap, then they join the back of their pack to recuperate. Atkins India seem to be adopting a similar style with teams working their way through the pack and then dropping back for a round or so – only to rise again!
This week Team Falcons pop into the top six with a good 20% rise in score. This makes six Atkins India teams in the top 7 – but The Avengers are still dictating the pace from the front as they have from the start. Lower down the table in 34th place Bronze from ARUP have secured the highest percentage increase – up an impressive 25%.
Last week we commented on the pressing need to win work. But at what cost? Teams that have won jobs with low bids will see the effects ripple through their accounts and their score will not rise as before and might even fall as these loss making projects start to impact company performance. With business uncertainty due to BREXIT the market may tighten and bidding success may become more difficult. However a deal may see optimism rise together with the market. Teams will need sound judgement on market fluctuations especially as the leaders start to defend their position and the chasers get more aggressive. So expect change.
Capacity is a critical consideration for all organisations – but there are many ways to assess it. The ratio of turnover to company capital is one such indicator and at a level of 9 times the company capital questions should be raised as to whether your company has enough assets to support its work load. If your work load is growing you may need more capital to support the bigger company. Capital comes from retained profits or borrowing. High levels of turnover to capital indicates that the company capital is working hard, as it should be. If the ratio is much lower, it indicates that the company capital is not working hard and you need to consider how to respond. Grow the company's turnover, invest the capital outside the company or reduce the capital. However don't forget the shareholders, they own the company and are looking for their share of profits – low dividends will have a negative impact on share value.
Name of the week goes to AECOMplete Disaster – who have had anything but a disastrous week.
Currently in the running for the Sponsors Award are Atkins India, Fluor, Atkins UK, Kier and Arup – but with 4 rounds still to play anything can, and probably will, happen.