"Not That Team", a non-sponsored team, who were playing remotely have been crowned MERIT 2018 Champions.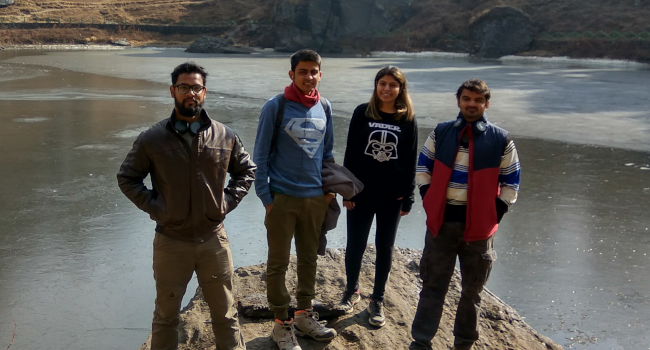 All six teams in the final of the 2018 MERIT management game which took place at Loughborough University, came from outside the UK for the first time in the game's 30 year history.
The winning team was not sponsored by its four members' employers, and so they had to play remotely from overseas.
106 teams took part in the early rounds against the computer, with the six leading teams then selected for the finals, where they competed against each other for the final eight rounds.
MERIT is strongly supported by ICE's management board, as well as by the Chartered Institute of Building and the Construction Industry Training Board.
ICE President Lord Mair was at the final. "The MERIT finalists showed outstanding collaboration, planning and decision making," he said. "These are the future leaders of the industry displaying their skills."
The winners, named Not That Team, had the handicap of not being in Loughborough, but also they were spread across three separate offices – in Bangalore and Gurgaon in India and in Dubai.
All six teams were closely matched at the start of the finals, but Not that Team quickly rose from joint second to develop an increasingly unassailable lead. Three of the other teams came from Atkins, two were from India and one was from Hong Kong. The other finalists were teams from Jacobs in Dubai and KBR in Qatar.
For full game results, please see the MERIT 2018 game page